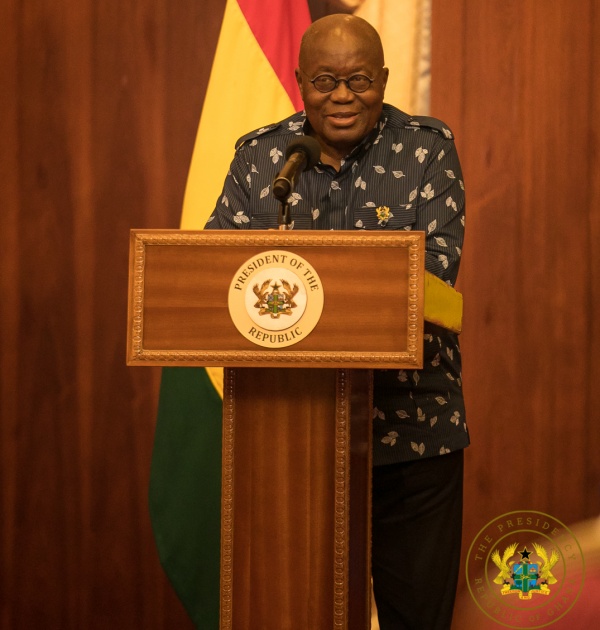 President Nana Addo Dankwa Akufo-Addo has beseeched Ghanaians to brace up for a long fight with the coronavirus pandemic, as the viral phenomenon recorded its 1,550 positive test in the country.
The President made the appeal during his latest address to the nation to update citizens on measures his administration is taking to contain the deadly COVID-19 disease in Ghana.
President Akufo-Addo said Ghana remains in uncharted territory in its fight against the novel Coronavirus, and appealed to all citizens to support him and the government to contain the pandemic and its spread in Ghana.

"We are still very much in unchartered territory, and, clearly, we still have some way to go towards ridding ourselves of the virus. The truth is that this will be a long war, broken up into several battles," the president acknowledged.
President Nana Addo Dankwa Akufo-Addo said face masks are now mandatory for every Ghanaian to wear. This is part of the measures taken if Ghana wants to win the war against COVID-19.
He said some guidelines have been issued by the Health Minister which is to guide the general public on the production and mandatory wearing of the face masks.

"We should all familiarise ourselves with them, and apply them, as the Regional Co-ordinating Councils of the Greater Accra, Ashanti and Central Regions are demanding of their residents," he added.
The President indicated that the government has enabled significant domestic production and supply of protective equipment (PPEs) to health workers as they wage war on COVID-19.

"They have received, in recent days, nine hundred and five thousand, and thirty-one (905,031) nose masks, thirty one thousand, six hundred and thirty (31,630) medical scrubs, thirty one thousand, four hundred and seventy-two (31,472) gowns, forty-six thousand, eight hundred and seventy (46,870) head covers, and eighty-three thousand, five hundred (83,500) N-95 face masks," he said.