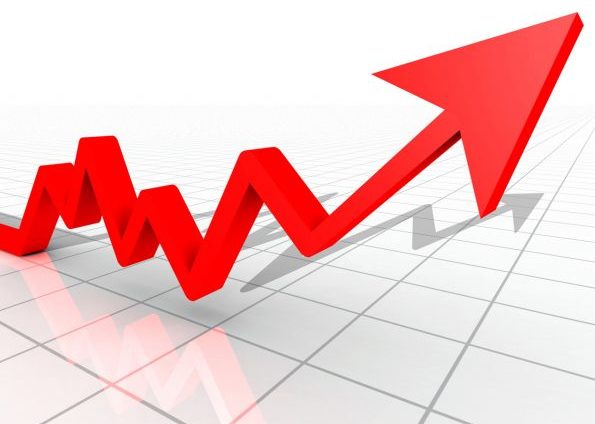 The year-on-year inflation rate for the month of May increased to 11.3 percent up from 10.6 percent in April on food prices.

The rate rose by 0.7 percentage points from the 10.6 percent recorded in April Professor Samuel Annim, Government Statistician, said on Wednesday.

The month-on-month inflation between April 2020 and May 2020 was 1.7 percent.

The Food and non-alcoholic beverages division recorded a year-on-year inflation rate of 15.1 percent, up 0.7 percentage points over the 14.4 percent recorded in April.

Food contributed nearly 60 percent of the year-on-year inflation in April 2020.

"This translates to food being the predominant driver of year-on-year inflation," Pro. Annim said.

According the Chief Statistician the average non-food inflation stood at 8.4 percent.

At the regional level, the overall year-on-year inflation ranged from 3.1 percent in the Upper East Region to 13.3 percent in Greater Accra.
The inflation of imported goods was 4.8 percent, while the inflation of local goods was 14.1 percent on average, the highest rate of local inflation, and the lowest rate of imported goods inflation since the rebasing in August 2019.

Month-on-month inflation for imported goods was 0.8 percent, while month-on-month inflation for local goods was 2.1 percent. The main contributor to local inflation was the inflation of locally produced foods.

Meanwhile reports from the stocks markets indicate that trading activities on the Ghana Stock Exchange (GSE) continued to record positive activities in the month of May despite the uncertainties surrounding the outbreak of the novel COVID-19 pandemic which has disrupted many global markets and economies.

With investors reacting differently on both the equity and bond markets of the GSE, trading activities picked up in the month under review with 147 per cent increase over the trades recorded at the end of April last year.

The shares traded as of the end of May were 72,618,971 compared with 29,372,476 shares traded at the end of April of the same year.

Total value increased by 114 per cent to end May 2020 with GH¢47.825 million as against GH¢22.354 million recorded at the end of April 2020.

The daily average value recorded in May was GH¢2.517 million compared to GH¢1.117 million recorded in April.

Total traded stocks between January to May was 201,504,907 shares valued at GH¢147,024,696.05. This represents a 135 per cent and 73 per cent increase respectively over volume and value traded for the same period in 2019.
By:Isaac Clottey