NATIONAL AGENDA WITH ERNEST ADADE, COOMUNICATION TEAM MEMBER - NPP( FEBRUARY 2, 2023)
44:48
NEWSPAPER REVIEW WITH ABENA NYARKO( FEBRUARY 2, 2023)
42:20
THE DIALOGUE ( FEBRUARY 2, 2023)
01:45:51
THE SEAT WITH REV. DR. JOYCE ARYEE, CHAIRPERSON- APPEATSE SUPPORT FUND (FEBRUARY 1, 2023)
02:02:34
AS-SIRAT WITH NAA ALIU TOKA, AMARAHIA DOGOMBA CHIEF ( FEBRUARY 1, 2023)
57:15
GHANA IS A DEVELOPING COUNTRY, WE NEED A BIT OF RADICALITY AND GREAT DISCIPLINE- HON KOFI AMOAKOHENE
55:19
NATIONAL AGENDA ( FEBRUARY 1, 2023)
51:50
THE DIALOGUE WITH HON. KOFI AMOAKOHENE, FORMER BONO EAST REGIONAL MINISTER( FEBRUARY 1, 2023)
01:34:43
NEWSPAPER REVIEW WITH ABENA NYARKO(FEBRUARY 1, 2023
31:21
NATIONAL AGENDA KWAKU AMOH DARTEH, LEGAL PRACTITIONER (JANUARY 31, 2023)
42:23
President of Gwira Traditional Area in the Western Region, Awulae Angama Tu-Agyan II, has stated that, for about six years
Read More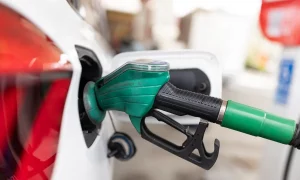 Some Oil Marketing Companies(OMCs) have started increasing prices of petroleum products at the pumps from today, Wednesday, February 1, 2023,
Read More
The Institute for Energy Security (IES) is predicting between a 7% and 13% jump in the prices of petrol, diesel
Read More
The Ghana Statistical Service has pegged the inflation rate for December 2022 at 54.1 percent. This means that in the
Read More
Listen to Oman 107.1 FM Live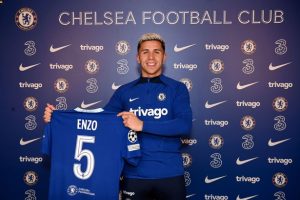 Graham Potter has defended the record-breaking transfer fee Chelsea paid for Enzo Fernandez and has backed the midfielder to succeed
Read More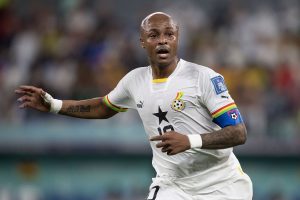 Nottingham Forest are negotiating a possible short-term contract with free agent Andre Ayew, who is in the city to try
Read More
Manchester United forward Mason Greenwood has had all charges against him dropped. The 21-year-old forward faced allegations of attempted rape,
Read More
Manchester United has made it through to the Carabao Cup final on Sunday 26 February. Erik ten Hag has successfully
Read More
Chelsea has signed midfielder Enzo Fernandez from Benfica for a British-record £106.8m. The deal for the Argentine surpasses the £100m
Read More
According to L'Équipe, Rennes midfielder Kamaldeen Sulemana (20) has chosen to join Southampton over Everton – the player will move for
Read More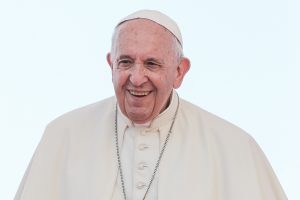 Pope Francis will on Friday travel from the Democratic Republic of Congo to South Sudan as he continues what the
Read More
The US is tracking a suspected Chinese surveillance balloon that has been spotted flying over sensitive sites in recent days.
Read More
The Philippines will provide the United States with expanded access to its military bases, the two countries said Thursday, providing
Read More
Authorities in Western Australia say they have found a tiny radioactive capsule that went missing last month. Emergency services had
Read More
Four key suspects in the July 7, 2021 assassination of Haitian President Jovenel Moise were transferred from Haiti to the United States
Read More
A nationwide strike is underway in France in a second wave of protests against President Emmanuel Macron's plans to raise
Read More