The excitement at the Odwira Festival reached a crescendo in the late afternoon of Friday, September 29 when the Man Ghana competition reached its climax.
Scores of party-goers and revelers at the festival held in Akuapem Akropong in the Eastern Region were treated with an amazing show of power and finesse by athletes in the Man Ghana competition.
At the end of thrilling contests, light Heavyweight bodybuilder Abraham Torkornoo walked home with the biggest prize as he emerged as the winner of this year's Man Ghana.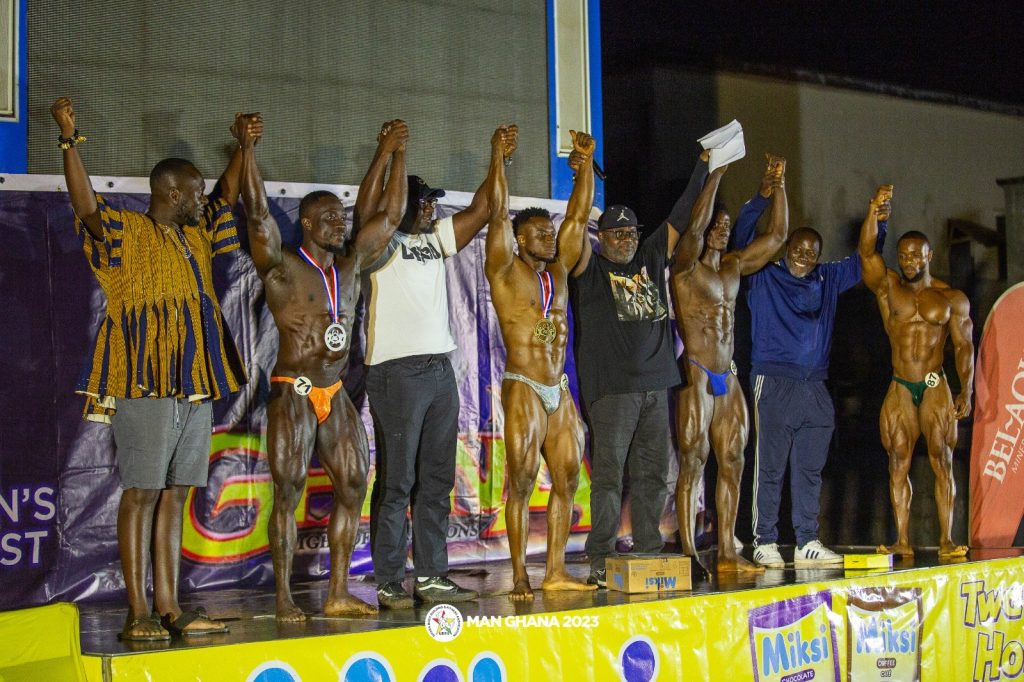 Tokornoo came tops in the competition which had over 30 participants, seeing off popular names including James Atsu who won the middleweight category.
The female bikini competition was won by Celestine Zometi Dogbeda won that contest became the 2023 champion.
In fulfillment of the promises made prior to the competition, all the winners received cash prizes and goodies from Fitnation and the organizers of the 2023 Odwira Festival. 
 Executive Members of the Ghana Body-Building Federation  who graced the event include;  Abdul Hayye Yartey(President), George Fausta Baffoe(Vice President), Peace Edwards(Judge), Ekow Martins(Judge), Dr Samuel Agyei(Head of Technical), Christine Ashley(GeneralSecretary), Rosemary Fiadonu(Treasurer), Eric Amoako Twum, CEO of Fitnation and Clement Osei Aboagye(Media Head)
<b>Below is the full list of winners</b>
Men's Physique above 1.78cm – Above 178cm
Benjamin Yao Bledjumah
Below 178cm
Winner – Fredrick Abugah
Classic Physique
Francis Nanaberg Arthur
Bikini
Celestine Zometi Dogbeda
Light Heavyweight – Bodybuilding
Abraham Torkornoo
Middleweight
James Atsu Adadevoh
Overall Man Ghana 2023
Abraham Torkornoo
Story by: Clement Osei Aboagye