The New Patriotic Party (NPP)Parliamentary aspirant and Deputy Chief Executive Officer of the National Youth Authority (NYA), Akosua Manu has embarked on another benevolence exercise donating bags of rice, three cows, cooking oil and undisclosed amount of money and other assorted items to the imam and leadership of the Ashaley Botwe Central mosque and the leadership of the Adenta NPP Constituency office in Accra towards the celebration of this year's Eidul Fitr.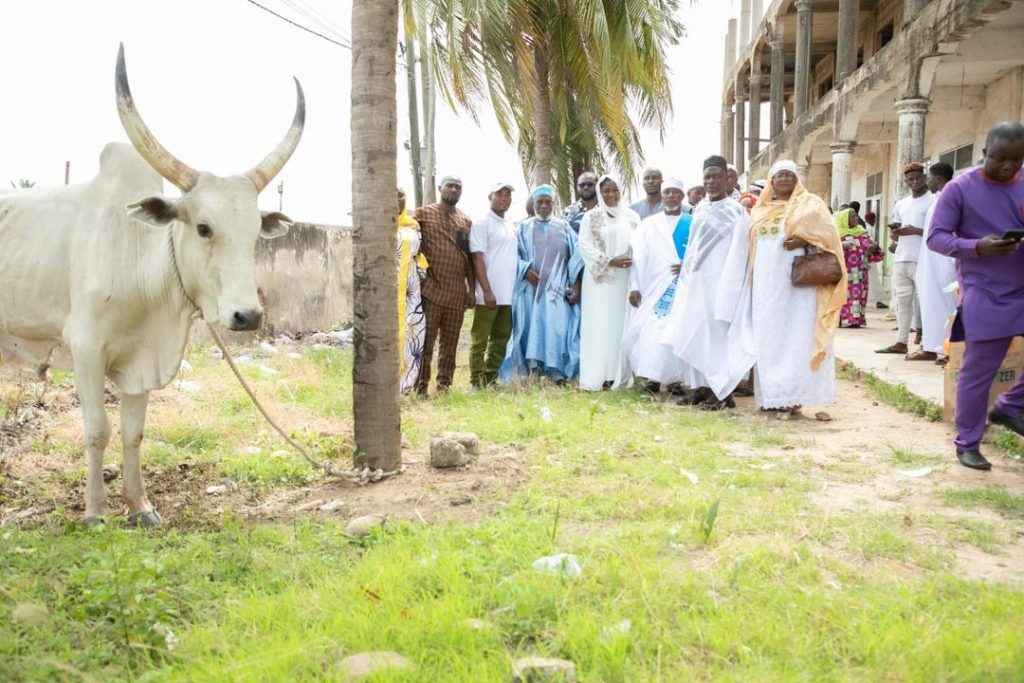 According to Madam Akosua Manu, the donation which she begun during the period of Ramadan, is a gesture of support and generosity toward the Muslim community in the Adenta Constituency .
She believes that Ramadan is a time for reflection, prayer and charity and also a good time to give and support Muslims within the Adenta Constituency.
Speaking at a brief ceremony to present the items, madam Akosua Manu gave a solemn reflection on the need to give back to the society in such times, which she believes that giving is an act of kindness and compassion which can create more inclusive and harmonious society.
She further pledged her commitment to building strong relationships and promoting goodwill between different religious groups within the Adenta Constituency.
Meanwhile, Alhaji Abdul Rahman, an elder at the Ashaley Botwe mosque called for unity within the New Patriotic Party as it approaches it internal elections
He believes that Ghana is a peaceful nation, hence calling on all political parties and religious bodies to come together to preserve the peace enjoyed.
Alhaji Rahman further expressed appreciation to Akosua Manu for her kind gesture towards Muslims within the Adenta constituency in a period such as Eidul Fitr.
Story by:Kwaku Stephen