The Deputy Minister for Lands and Natural Resources in charge of Lands, Benito Owusu-Bio has confirmed the Ministry's engagements with The Director of Messrs Aynok Holdings Limited, Clement Gyato.
According to him, aside Mr Gyato supporting the committee in their work, he was specifically contracted to help retain all reclaimed government lands.
"He also supports the committee in their work.
He was contracted to help retain whatever has been reclaimed.
Once you retrieve the land from the encroachers it is important to put it under protection, otherwise, the encroachers will be back again, and that is why he's been engaged in that work.
He supports us and protects the land", Hon Benito added.
He defended the demolition of some walls and temporal structures on a parcel of land at Mphehuasem, stressing that the Ministry's contractor had the legitimacy to protect the said Lands from encroachment.
"In recent times, there have been disturbances at Mphehuasem relating to government's attempt to recover State Lands which have been encroached upon by unauthorized persons. It must be stated that the Land Act, 2020 (Act 1036), section 236 frowns on encroachment on state lands and criminalizes such acts.
"The Lands Commission as the managers of public/state lands under the 1992 constitution under section 258 is performing its statutory functions to recover the encroached state lands," he said.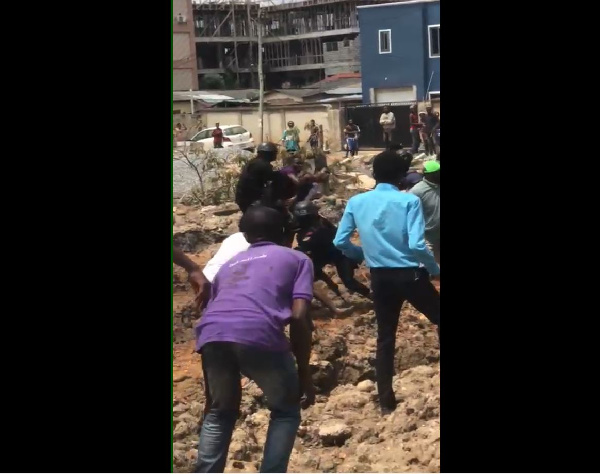 He further disclosed that the government is aware of the activities of encroachers and has established a Public Lands Protection Team to regularly survey and monitor public lands to ensure that they are free from encroachment.
The Ideal College Demolition
During the demolition on Thursday, the Director of Ideal College is said to have sought to question the suspected land guards over what the school has since described as an illegal exercise.
In the process, the irate land guards reportedly pounced on the director, a situation that attracted the attention of some students.
Students who also went to the rescue of the director were met with brutalities resulting in some 23 of them suffering various degrees of injuries.
Following the incident, some residents of Mempeasem where Ideal College is located have said they have also been subjected to similar atrocities from the activities of Clement Gyato.
Story by:Kwaku Stephen