The Minister of Public Enterprises, Joseph Cudjoe has urged the Ghana Grid Company (GRIDCO) to continue to position its operations to maintain profitability, as it operates, manages, and develops one of Ghana's key assets, which generates power for the nation.
Speaking during a courtesy visit to the management of GRIDCO, the Minister stated that it is the President's vision to see to the sustenance of public enterprises, hence the creation of the Ministry of Public Enterprises to provide an ownership and governance structure to these corporate bodies.
He said, for the first in history, the President of the Republic is bringing the same structures we see in the private enterprises and aligning that with the state enterprises.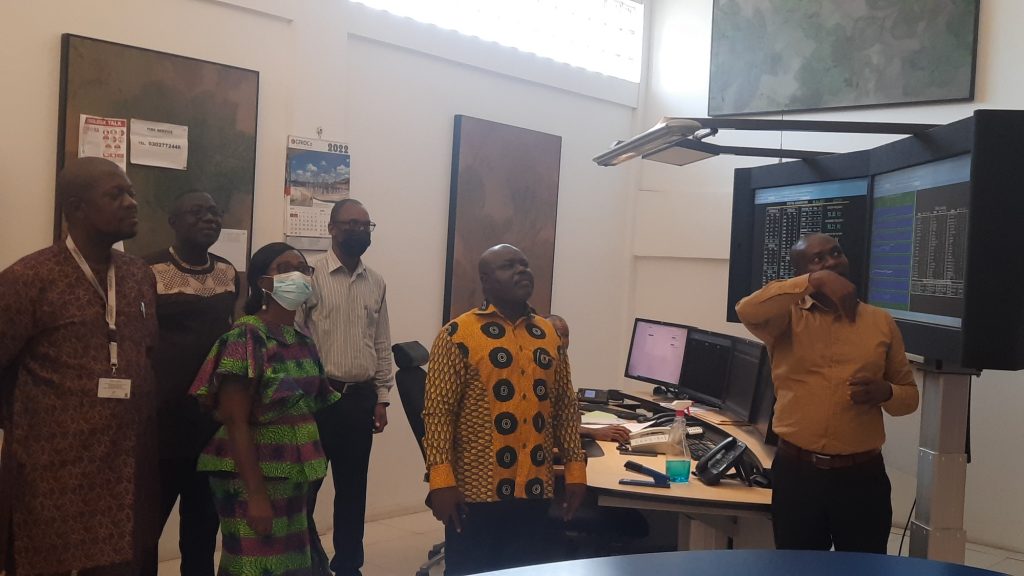 Hon Cudjoe in his speech further assured of the government's commitment to revitalizing State-owned enterprises to ensure that profits are made to redevelop the nation.
He said President Akufo-Addo has begun implementing different programmes to deal with managerial issues in the various public agencies.
According to the 2020 State Ownership Report, SOEs' combined revenue increased by 19.30%, from GH¢37.912 billion in 2019 to GH¢45.23 billion in 2020, he added.
On the other hand, direct costs incurred by SOEs collectively in 2020 were however GH¢32.9 billion, representing a 12.65% increase from GH¢ 29.213 billion in 2019.
Story by:Kwaku Stephen