Hon. Duker On August 29, 2022 commissioned an ultramodern 480-Bed Capacity Boys Dormitory Block for Fiaseman Senior High School in the Tarkwa-Nsuaem constituency.
The project forms one of a number of educational facilities provided by the government to Fiasec in my tenure as Member of Parliament for the good people of Tarkwa-Nsuaem.
In his speech the Regional Minister, Hon. Kwabena Okyere Darko Mensah emphasized that the government would continue to prioritize education as a developmental tool.
The Municipal Chief Executive, Hon. Benjamin Kessie charged the leadership of Fiasec to ensure that the facility is maintained accordingly and serves its intended purpose
I reiterated that the Nana Addo Danquah Akuffo Addo government does not intend to cancel the Free SHS program even in the face of the worldwide economic crisis, and that is Government will continue to invest in Educational Infrastructure to support its implementation.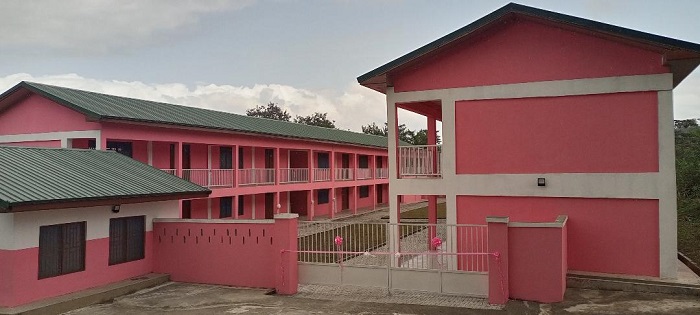 I assured the gathering that my office will continue to push for ongoing projects such as Tarkwa – Agona-Nkwanta road and all the inner city roads in the constituency to be completed as soon as practicable.
I also seized the opportunity to appreciate the effort and support of the Regional Minister in ensuring the completion of the Dormitory Block.