The NPP lawmaker promised to support and provide a facelift for the school that hosted his "listening tour" in the Volta Region A front-runner in the New Patriotic Party (NPP) presidential race, Ken Ohene Agyapong, has redeemed a pledge to the Jim Burton Memorial Agricultural Senior High School (JIBMASS).
He has, therefore, presented a cheque for GHC25,000 to the management of the school to aid in furnishing the school's ICT lab with the required logistics. This was to position the school to effectively train the learners in the ICT discipline to improve their performance as well as acquire the requisite skills to fit in the global village. The Volta regional campaign coordinator for Ken Ohene Agyapong, Wisdom Klutse, who presented the cheque, entreated the school's management to use the money for its intended purpose. He added that Ken Ohene Agyapong's commitment to continue to support the school would depend on how the funds provided are utilized.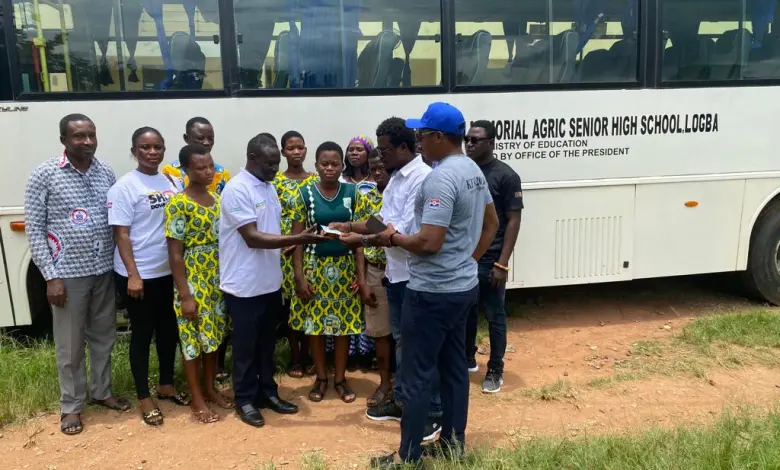 "He made other promises, which he would come to fulfill. For now, he is also asking that your prayers and support be behind him," Klutse said. The headmaster of JIBMASS, Emmanuel Tenu, appreciated the initiative by Agyapong and his team for "singling his school" out of the numerous appeals tabled before him during his tour. He expressed optimism about Ken Ohene Agyapong becoming the president of Ghana, indicating "it is high time people who take our needs to their hearts become leaders and then do whatever they can do".