A Deputy Minister of Lands and Natural Resources in charge of Mines, George Mireku Duker, has charged Metropolitan, Municipal and District Assemblies (MMDAs) and particularly, quarry operators o take urgent steps to protect quarry concessions within their jurisdictions from encroachment.
He said quarries were crucial for national development as they provided materials for constructing roads and other key infrastructure projects.
Mr Mireku Duker said this during a working visit to some selected quarry sites in Shai Osudoku District in the Greater Accra Region on Monday, March 27, 2023.
The quarry sites included the Platinum Seal Quarry, Eastern Quarry, Twin Rock Quarry, Gokay Group, HDS Quarry, Generex Quarry, Derby Quarry, Uni Africa, HR Minerals & Mines, Massey Stone Quarry, among others.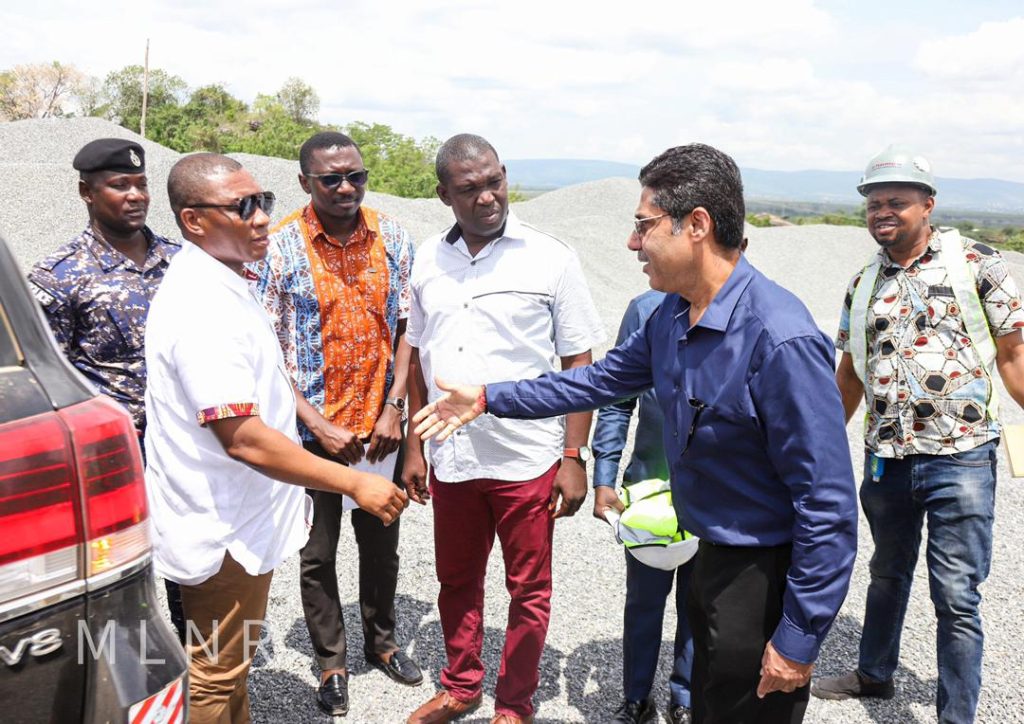 Mr Mireku Duker explained that the exercise was part of activities the government was rolling out to protect Ghana's quarry sector.
He stressed that given the critical role the quarry played in national development, the lack of respect for regulations relating to quarry operations would no longer be countenanced.
The District Chief Executive (DCE) for Shai-Osudku District, Fred Offei Twum, put to the fore challenges that's militating against the Assembly regards to the quarry.
"Shai Osudoku can boast of a greater number of quarry sites in the country, however, we are not enjoying significant projects from these companies," he said.
He also appealed to the Ministry of Lands to liaise with the quarry companies to help construct roads and other infrastructure projects for the Assembly.
The DCE bemoaned that for almost a year, plans to come out with the QDF have not yielded any results.
"The QDF is dear to my heart because when it's in operation it'll also help generate funds to engage in other projects for which there won't be no need to call on you for the provision of some of these basic social and essential amenities like roads, schools, hospitals, toilets, etc to support the community members," he said.
The DCE also touched on encroachments affecting them, and the need for these quarry associations to perform their Corporate Social Responsibilities as needed to move the development agenda of the Assembly and improve livelihoods.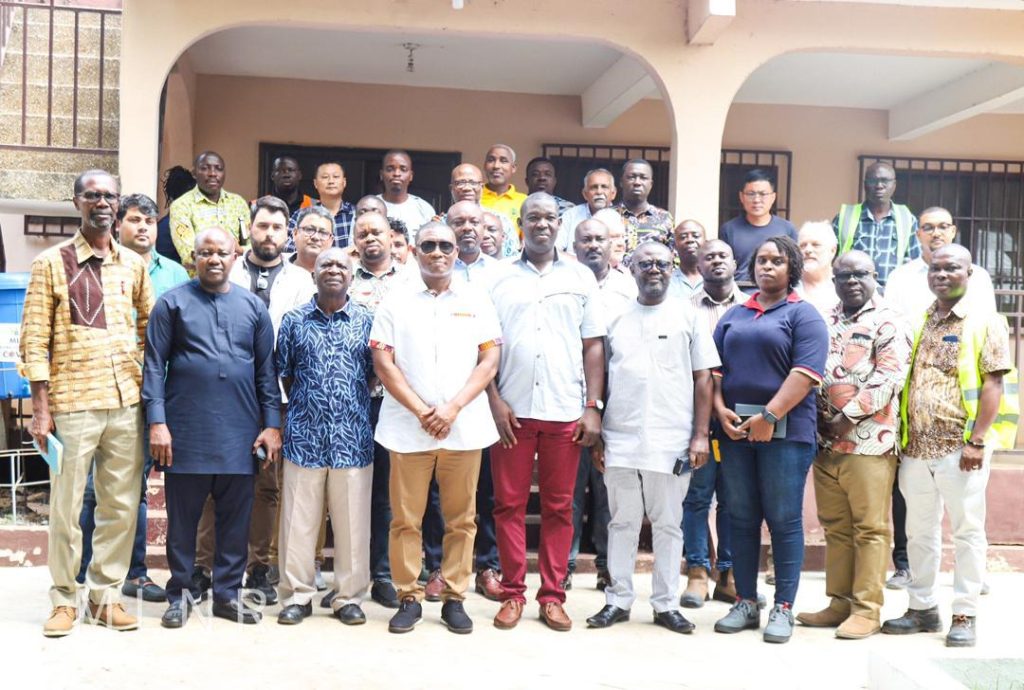 The National Chairman of the Commercial Quarry Operators Association (COQOA), Dr. Ebenezer Mireku, also expressed concern about the encroachment of its members' sites.
He said there were high incidents of encroachment on sites licensed for stone quarrying operations, explaining that the operators at such sites had licenses and land title deeds from the Lands Commission to operate.
He said in view of the development, most members of the association and residents were in court, battling over lands that had been licensed for stone quarrying.
He added that the buffer zones created for quarrying operators seem not to be working, as encroachers had also penetrated those 'danger zones'.
Positive experience
He described the experience on the tour as positive, saying "they have organized concessions and followed all the dictates of the law. I commended them on that".
However, he said the quarry companies bemoaned the lack of weighing grudge, where others are not having it to weigh the volumes of their products, and how it's affecting their pricing.
He also revealed that the quarry industry has served complaints of facing encroachment challenges and foreign nationals.
"My technical officers will come back to do the operational audit and where there are gaps, we will fill it, and if we find out that they're not complying, we'll clamp down the concessions," the Deputy Minister noted.
Story by:Kwaku Stephen