A GH¢1.9 million fully-furnished Neonatal Intensive Care Unit (NICU) constructed by The Kabaka Foundation, a charity organization, has been commissioned at the Eastern Regional Hospital at Koforidua, the capital of the Eastern Region.
The one-story facility consists of a children's ward, an Outpatient Department (OPD), consulting rooms, a conference room, an isolation ward, and an emergency ward.
The facility would also have a 40-bed hostel within the building to house only nursing mothers.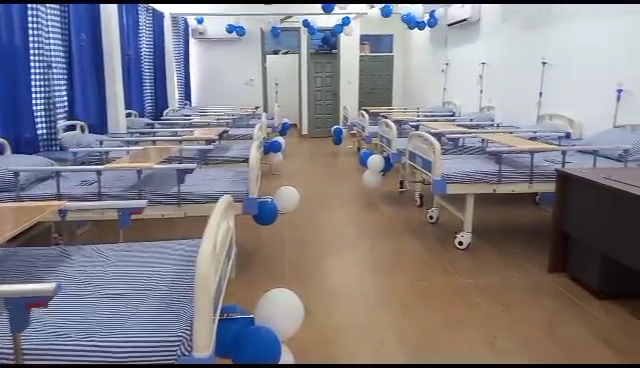 The Kabaka Foundation is a charitable organization with a mission to spread the love of God by putting smiles on the faces of the needy and underprivileged in society through impactful social interventions and community development programs.
The commissioning ceremony saw in attendance the Eastern Regional Minister, Seth Kwame Acheampong and Nana Kwaku Boateng III, the Omanhene of New Juaben Traditional Area.
The Eastern Regional Minister, Seth Kwame Acheampong, revealed in his remarks that the NICU complex represents a beacon of light for the region's future, a testament to what can be achieved when individuals and organizations come together with a common purpose to save and improve the lives of citizens.
According to him, the region has lost precious lives due to the absence of the NICU Complex in the past years and therefore the government appreciates the support and collaboration with non-profit organizations such as the Kabaka Foundation.

The Medical Director of the Eastern Regional Hospital, Dr. Arko Akoto-Ampaw, noted that the support of the Kabaka Foundation for the Regional Hospital for the past three years has been enormous.
He revealed that last year, the Foundation renovated and expanded the NICU to enable the mothers to have more space but it could not solve the problem and hence decided to construct the facility to alleviate their plight.

The Chairman of Kabaka Foundation, Nana Owiredu Wadie, who is also the Nkosuohene of Kwahu Nkwatia, noted that the project embodies the foundation's commitment to sustainable development goal three which strives for good health and well-being of people.
He indicated that he was alarmed by the rise in the rate of neonatal mortality in the country hence his desire to put up the NICU complex to help protect lives in the region and beyond.

The Omanhene of New Juaben Traditional Area, Nana Kwaku Boateng III expressed appreciation to the foundation, adding, that he was happy the plight of the Neonatal Intensive Care Unit was over with the commissioning of the ultramodern Neonatal facility.