Snoop Dogg turned to his official social media accounts on Thursday, November 16, to share a quick pictorial message with followers. The 52-year-old rapper posted a photo of himself praying with his hands clasped together. In addition, the artwork had a few sentences.
"After much consideration & conversation with my family, I've decided to give up smoke," Please respect my privacy at this time."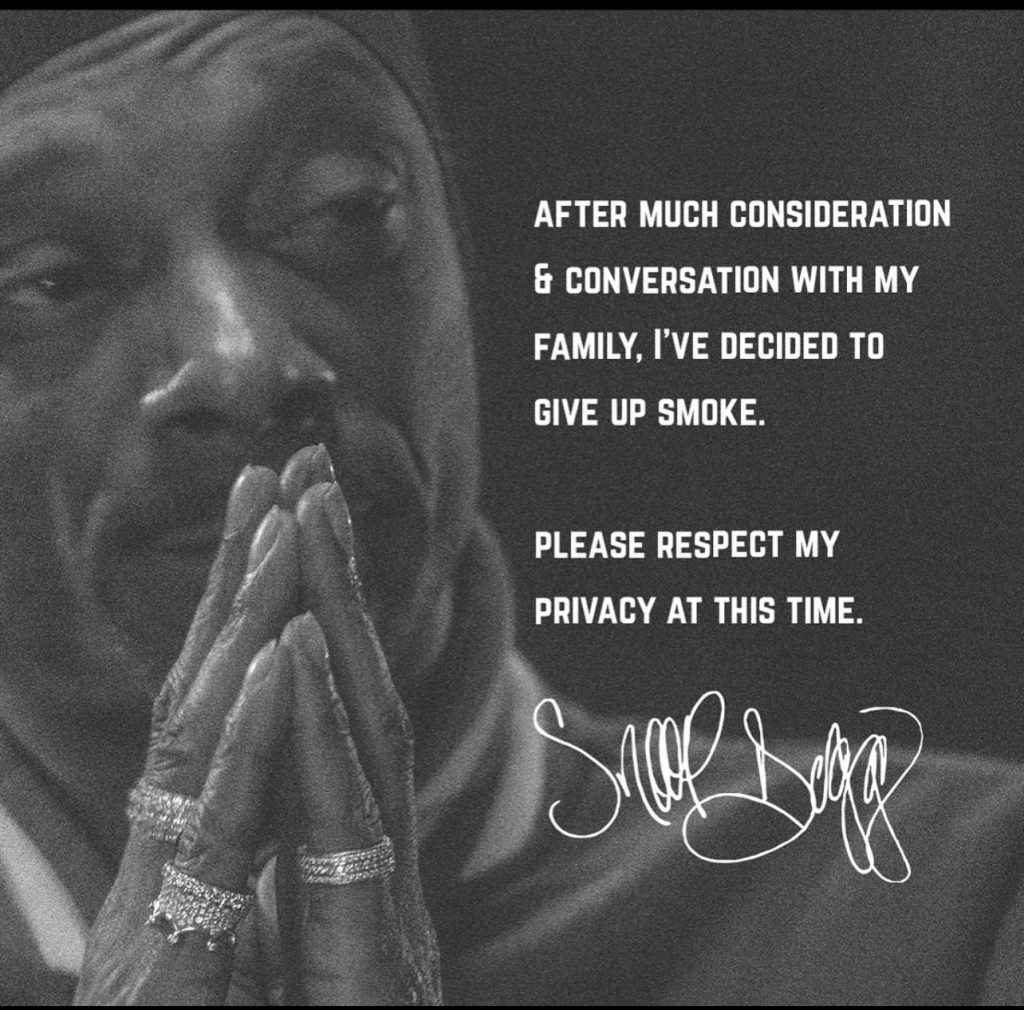 Under the blurb, the rapper's signature appeared.
In addition, the father of four included a brief caption with his photo upload.
"I'm giving up smoke."